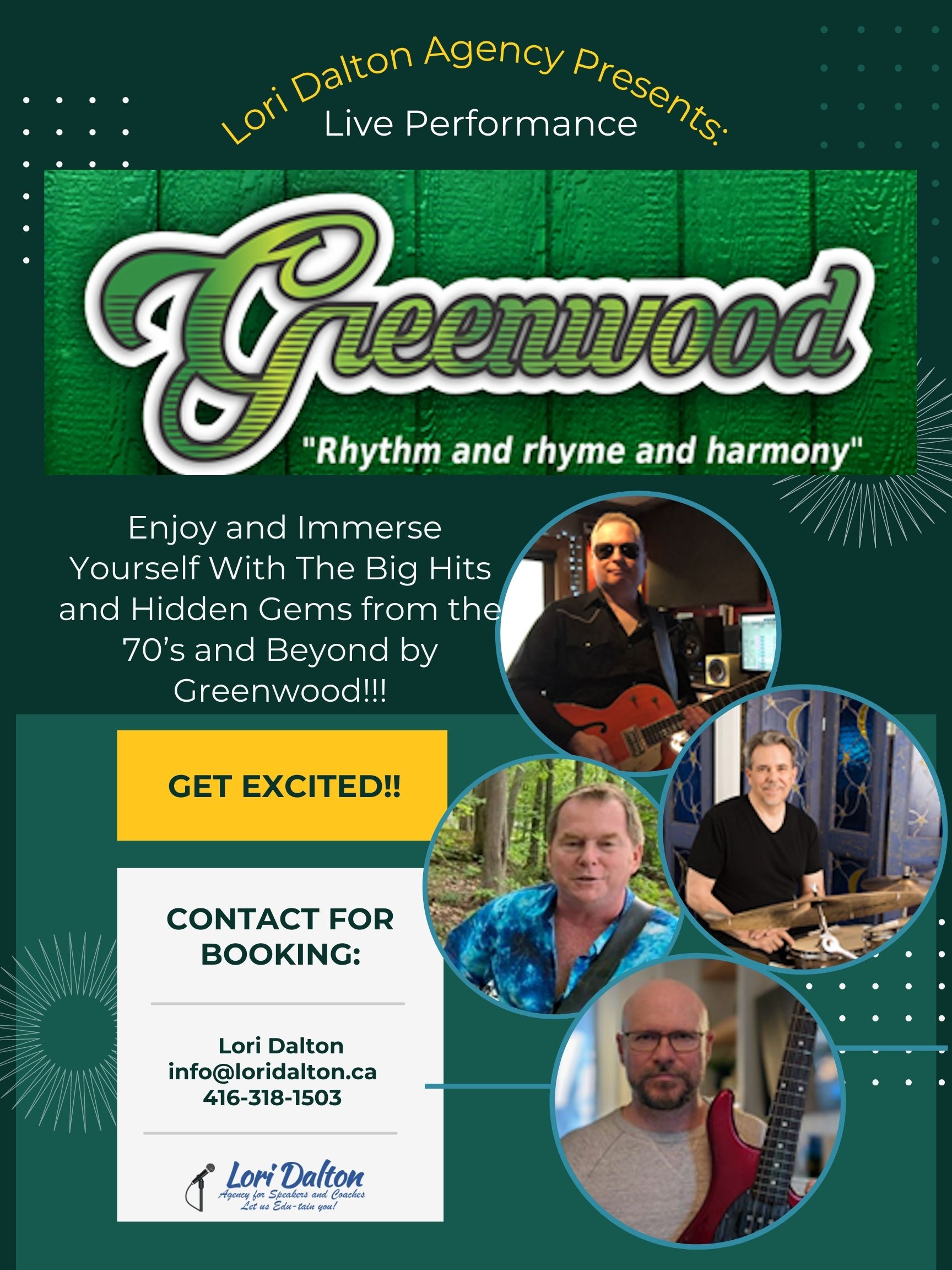 "Rhythm and rhyme and harmony"
Enjoy and immerse yourself with the big hits and hidden gems from the 70's and beyond by Greenwood!
A genre-defying eclectic mix of really good songs spanning 60 years of modern music
Request a Call Back
Whether you're looking for coaching, workshops, or keynote speaking, we can help! Get started by leaving your contact information below.