I am Laurie Flasko, CSP, CEC. I work with organizations that want to "WOW" their customers, build high-performing teams and leaders and create cultures where people love to work. With 25 years of experience, I know how to engage audiences virtually and in person.
"INSPIRATIONAL," "A FORCE OF NATURE," "FUN," "INSPIRES ACTION," "COMPELLING STORYTELLING," "ENGAGED THE WHOLE TIME" are some of the terms used over and over to describe my presentations. "If you want to look like a rock star when picking a speaker for your event, hire Laurie Flasko! Laurie is an inspirational and genuine speaker who inspires her audience to action." Carrie Paolone, Director of Events, Scotiabank Convention Center … And it is not just fluffy – You will walk away with ideas and resources to apply immediately.
I am one of 1500 Certified Professional Speakers (C.S.P.) worldwide. As a graduate of Royal Roads, Niagara College and Stanford University, I work with various businesses from S.M.E.s to Fortune 500 and multiple levels of government and not-for-profits. Across all company sizes and industry sectors, I devote efforts to advancing individuals, teams and organizations to their next competitive level.
Over the years, my clients have reached phenomenal success including:  #2 employer in Canada by the Globe and Mail, Top 50 Spas of Canada list, recognized by Ontario Chamber of Commerce for Service Excellence, increased customer satisfaction scores, and improved engagement.  I am a speaker, trainer, teambuilder, and expert in customer service. I have found that when organizations and teams focus on kindness, relationship building, and the human side of work coupled with KPIs, customer loyalty skyrockets, retention and engagement increase, employees feel appreciated and "Love" to come to work.
Keynote Presentations
The Kindness Advantage ~ The transformative approach to boosting workplace morale, productivity and customer satisfaction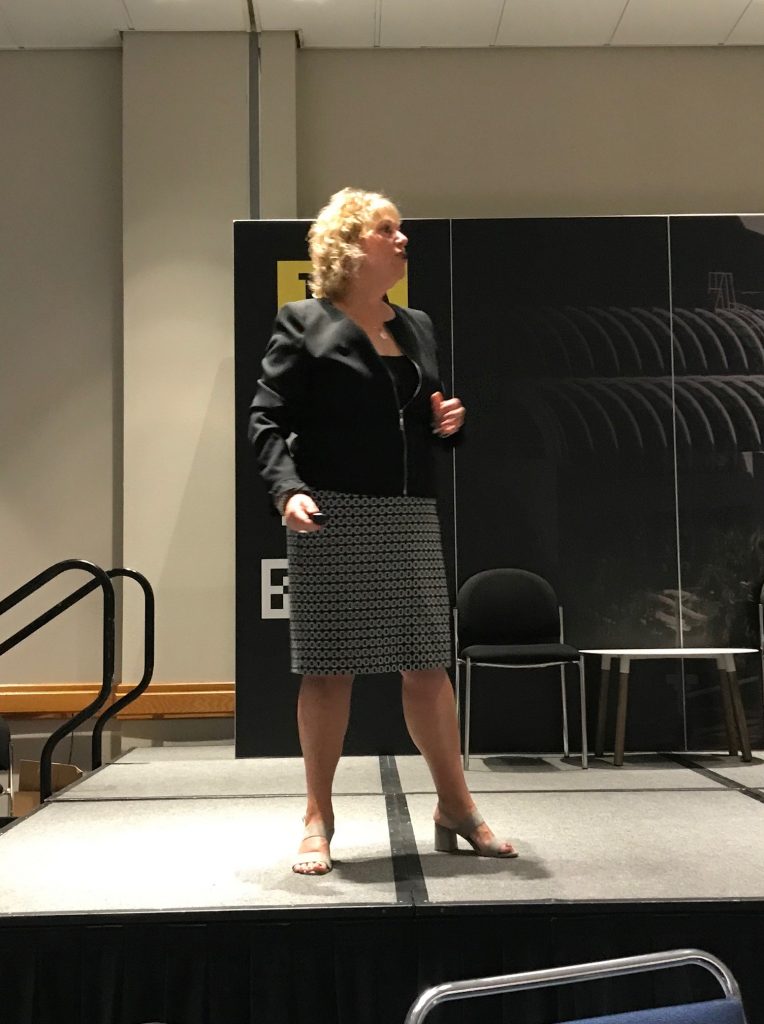 What if you could…
Measurably boost employee morale by 20% or more?
Increase productivity so things get done, faster and better?
Lead teams effectively with less conflict and more happy faces?
Skyrocket customer satisfaction scores?
Those may seem like lofty goals. But they're achievable for leaders and organizations that embrace the Kindness Advantage. Today, in a world of unprecedented change – COVID, busyness, and stress, we can become impatient, unhappy and in some cases burn out. Successful organizations that actively and intentionally practice kindness: retain their top talent, engage and motivate employees and continue to obtain new, loyal customers.
Kindness is a secret weapon.
In her fast-paced virtual presentation, Laurie shows your audience how to implement The Kindness Advantage in their lives and organizations in a way that gets measurable, bottom-line results. This is a transformative exercise that creates a tsunami of change for people and organizations. This isn't just theory. Laurie shares scientific research, real-world stories, and techniques that leaves your audience eager to get started. Be prepared for a lot of excitement and good will, as well as happy employees and customers!
This session is structured around the K.I.N.D. Methodology and will offer professionals an opportunity to learn the specific skills associated with being Kinesthetic, using Imagination, Neighbourly, and Deliberate. © Flasko & Glanz, 2017. What this keynote does most powerfully is to inspire people about kindness.
"If you want to look like a rock star when picking a speaker for your event, hire Laurie Flasko! Laurie is an inspirational and genuine speaker who inspires her audience to action. She is able to make her entire audience relate to her story and feel connected in their own stories. She draws the audience in, delivers a strong inspiring message and then calls the audience to action. Hiring her as our keynote was the best decision as she brought her professionalism and expertise; taking away much of the stress involved in hiring a speaker."
Everything Counts – Creating the Customer Experience
Customers, have greater expectations than ever before. In today's competitive market, the need to deliver exceptional customer service is vital in order to differentiate your business from your competitors. Your customers are undoubtedly the most important aspect of your business; therefore, it is important to recognize the customer experience at every touch point. From the moment your customer meets a staff member, your customer expects to feel welcomed, understood, taken care of and important and they expect professional service. These experiences create highly satisfied customers that result in customer loyalty and advocacy, leading to growth and profitability for your organization. Get your team energized and engaged in this interactive keynote. Everything Counts!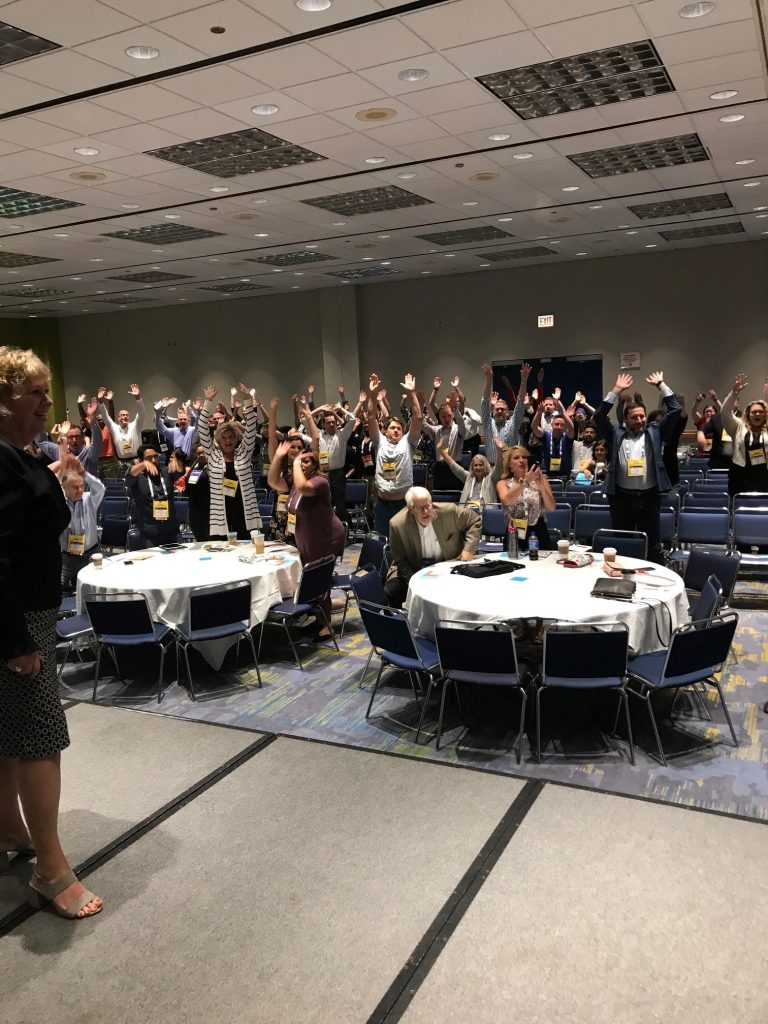 5 Steps to Building Relationships, Communicating and Leading More Effectively (Using DISC Personality Types)
The most successful leaders are self-aware. These leaders reflect and make choices to be more effective and adjust their styles – either naturally or by choice – to meet the demands of the diverse roles they must play. Generally, people have predictable patterns of behavior. Whether leading a team or interacting with customers, being able to adapt your personality style effectively will result in improved communication, less conflict, and better relationships. Through this highly interactive DISC keynote presentation your participants will be up moving, mingling, laughing! You will have the opportunity to discover, experience, and apply the four temperaments' model of human behavior in order to enhance and positively impact your effectiveness and communication as a leader. This presentation is also adapted to teams or all levels of the organization.
"Laurie is a fantastic speaker. She is engaging, easy to listen to, and a great story teller. We saw high levels of engagement that we don't typically see. Laurie is a natural!"
What Customers are saying …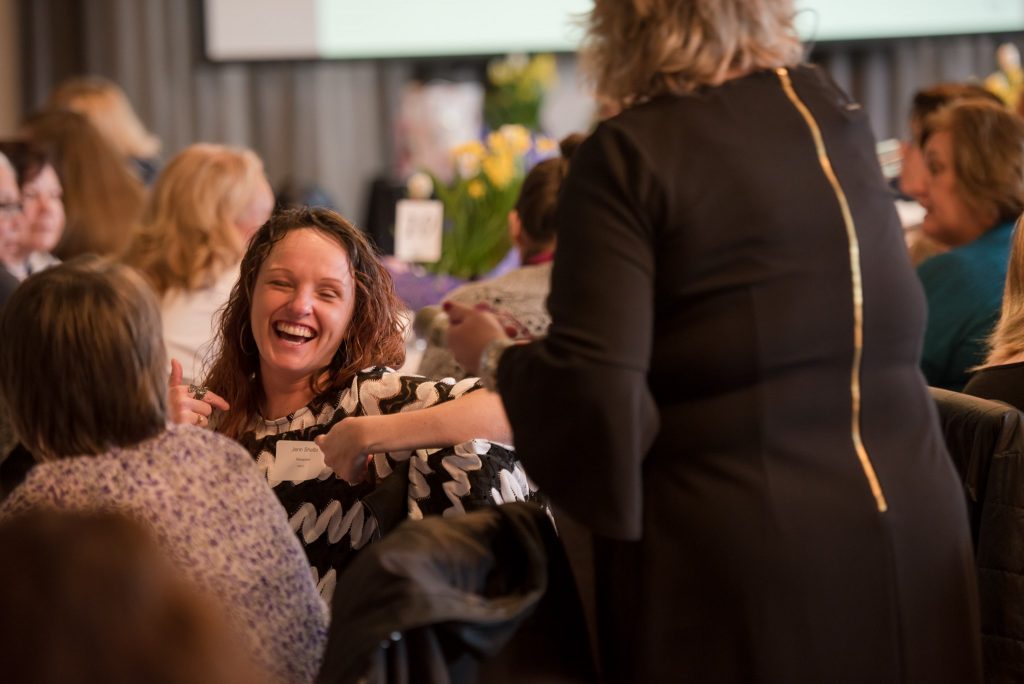 "Laurie is an amazing and inspiring speaker and facilitator. In addition to the excellent content, Laurie also engaged staff in various activities and group discussions. Prior to the day, Laurie worked with the planning committee to make sure her speaking engagement met the needs of my staff and aligned with the culture of my division. I highly recommended Laurie!!!!"
"Thank you for a fantastic virtual keynote and workshop. You are a force of nature as a facilitator and our team benefitted a great deal. You kept our team engaged virtually for the entire time! The feedback was awesome from the staff. You delivered a strong message about the importance of our member service and the impact we can have on our business if we show our customers that we care and they are important to us."
"If you are looking for an inspirational presentation for your next event (virtual) with lots of practical ideas which will fire you up as a leader, create more smiles with your team, and boost customer service, Laurie Flasko's "Dare to be Kind" presentation is a must-see. Laurie is a master storyteller. Her presentation was inspiring and had the group engaged the entire time with interaction in the chatbox and activities. She is professional, responsive and will leave your participants buzzing. I highly recommend her."
"Laurie is a dynamic and engaging facilitator who can make participants feel comfortable and at ease, leading to a greater level of learning transfer. We have had Laurie develop several customized training programs for our Four Diamond, Five Star property in the past, including leadership and customer service training. We find that the content of Laurie's training programs are consistently meaningful and relevant, leading participants to an increased degree of involvement in the entire training process."
"I could feel our team warming up to you and embracing every word. Your message was personal, heartfelt, genuine and passionate. The Kindness Advantage was definitely a way to set our team and our homes ablaze with Love in action – kind acts being shown everywhere, by our staff and managers, our residents and families."
Breakout Sessions
Interactive Learning Techniques
In this highly interactive and experiential session, Laurie shares her best tips and tools to make your meetings, training or teambuilding; fun, memorable, and effective. Founded in neuroscience research, the theory of adult education and experiential learning, you will learn ways to engage your participants from the start to long after the session has finished. Learn to: introduce, reinforce, review, measure – learn games, tricks, jolt of energy, storytelling, debriefs, reflections and more… This is a value-driven session!
Ask us about customized training
Customer Service
Communication Skills
Emotional Intelligence
Building a Resilient Team
DISC
MBTI
Celebrating Strengths
Success Starts Here – Personal Effectiveness
Dare to be Kind
Coaching for
Success
Request a Call Back
Whether you're looking for coaching, workshops, or keynote speaking, we can help! Get started by leaving your contact information below.